Pacquiao and Mayweather crossed paths?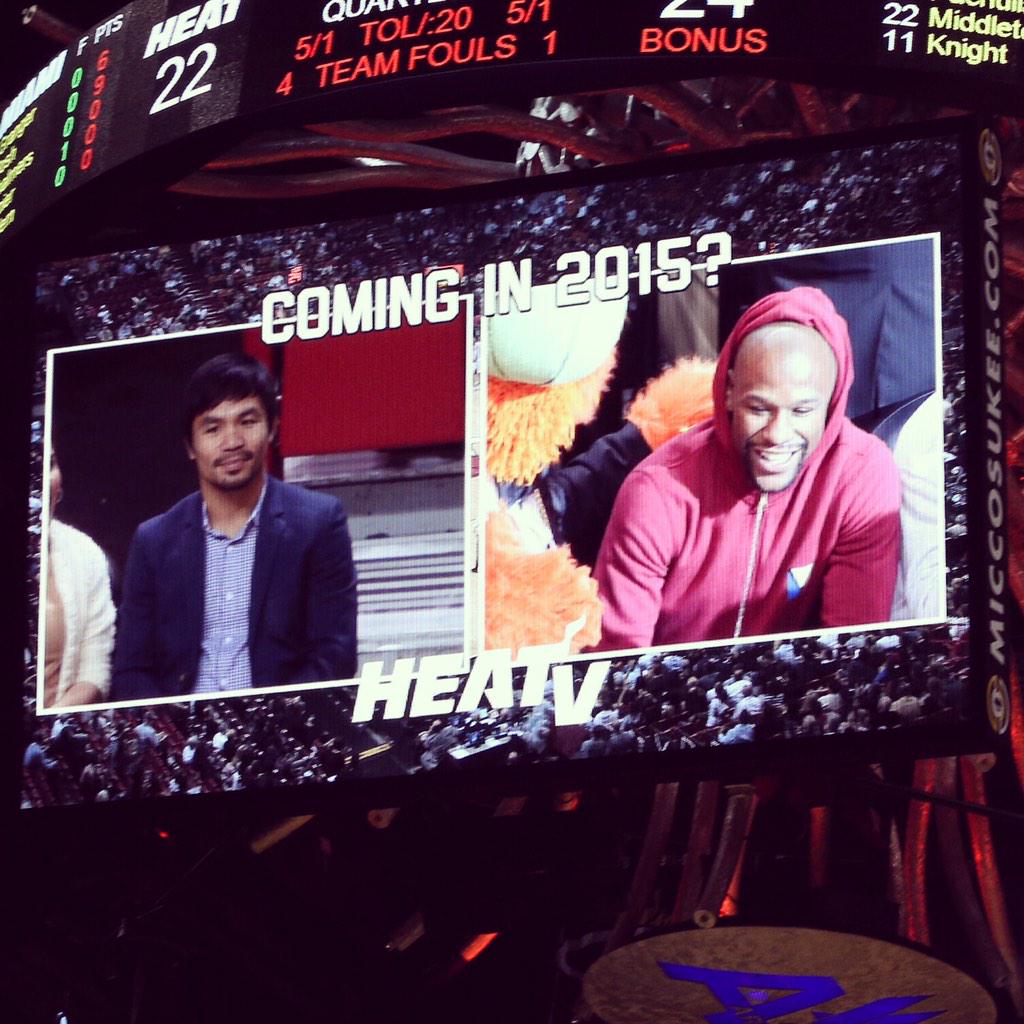 Probably not in your wildest dreams or even possible to happen but famous boxers Manny Pacquiao and rival Floyd Mayweather Jr. met and even exchanged numbers while watching an NBA game.
Both Pacquiao and Mayweather were at courtside when the Miami Heat hosted the Milwaukee Bucks at the American Airlines Arena.
The controversial fighters, who are in currently in the middle of negotiations for a May 2 much awaited fight, were shown and introduced on the arena's big screen, and the video board had a caption "Coming in 2015?", according to South Florida Sun Sentinel writer Ira Winderman.
During halftime, Mayweather went to Pacquiao and the two quickly spoke and shook hands.
Later, Pacquiao said that they exchanged numbers.
"He gave me his number to me and said we will communicate with each other," said Pacquiao, as quoted by Tim Reynolds of the Associated Press.
According to Pacquiao, it was the first time he has ever spoken to Mayweather in person. Who was also informed that the American boxer will be approaching him.
Meanwhile, Mayweather said that he wanted to Pacquiao to clear "all the lies"surrounding the talks between their camps.
Earlier, Pacquiao already gave his go signal agreeing to all the terms given by Mayweather for a May 2 fight.